Navigating The Bridal Table
One of the most important decisions when creating your seating chart is figuring out where you and your wedding party will sit. Again, you'll need to consider the size of your venue along with the experience you want to have at your reception. However, it would be highly recommended to get help from the wedding planners or wedding venue experts for dream wedding venues in Newport via https://www.decourceys.co.uk/wedding-venues-newport.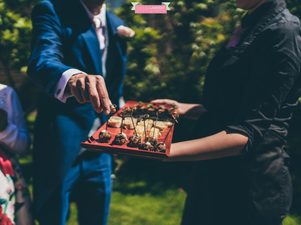 Do you want to go traditional with a separate bridal table at the head of your floor plan, facing your guests? Would you prefer to scrap the bridal table altogether and simply sit amongst your friends and family for an informal feel?
There's no right or wrong decision here – simply choose the option that feels most comfortable for you!
Where To Seat Your Parents
Etiquette states that the closer people are seated to the newlyweds, the more they are "honored". So, when it comes to assigning seats for your parents, treat them as VIP guests!
If you're planning ahead bridal table, try to seat your parents at the next closest table.
It's common to have a "family" table where both sets of parents (along with siblings and grandparents) sit together. Alternatively, you can have each set of parents host their own table with their family and friends.
How to Seat Single Guests
You'll likely have some single guests joining you on the day, so should you play cupid and sit them together on a "singles" table?
Instead, disperse your single guests throughout your seating chart according to their friendships and connections with other guests. If they're attending the wedding solo and don't know any of your guests, try to seat them next to people who you think they'll get along with according to their ages, hobbies, and personality traits.